This is not about tech or that kind of stuff, this is about pizza dough. If you want to see how I make pizza dough with rye flour, keep reading.
So, I was asked to share (Thanks for asking Blake) my favourite pizza recipe and it all starts with a dough.
This is one of my favourite doughs since it has a bit of rye flour. You get 5 small balls out of it.
Ingredients
I recommend that you measure your ingredients first.
400g of 00 zero flour (mid strong) (Caputo Pizzeria or Pizzanpaistajat mid strong 🇫🇮)
100g of rye flour
1g of dry yeast
300g of cold water
12g of salt
Instructions
Mix all the flour, yeast and cold water together in a bowl. You dont need to knead the dough yet, just mix it so it incorporates together. You may need to add a bit more water if the dough feels that it needs it.
Cover it and let it rest for an hour
Add salt and knead it with hands or with a machine for about 5-10 minutes. When it is smooth and does not stuck it is ready.
Make it a small ball and cover it. Let it rest for 15 minutes.
Make a ball again and cover it. Let it rest for 2 hours.
Now weigh the dough and make 5 small balls out of it.
Put balls on air tight containers and put it in the fridge for 12+ hours.
2 hourse before making pizza, take the balls out of the fridge.
Fill them up and bake them
Enjoy!
Pizza time
So here is couple of photos... You will get hungry, sorry.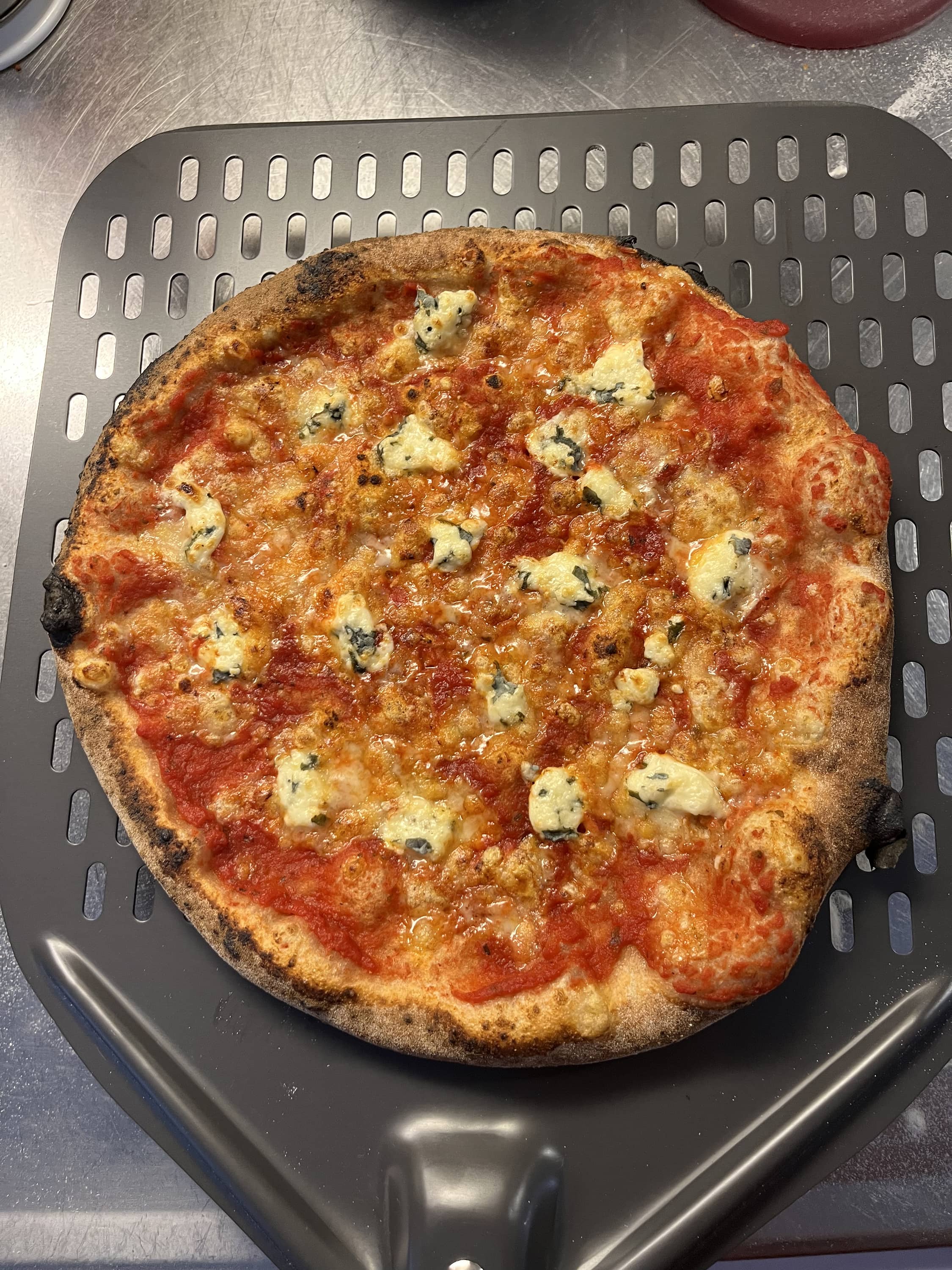 Cheese pizza with blue cheese
Blue cheese and ham pizza in the Ooni oven.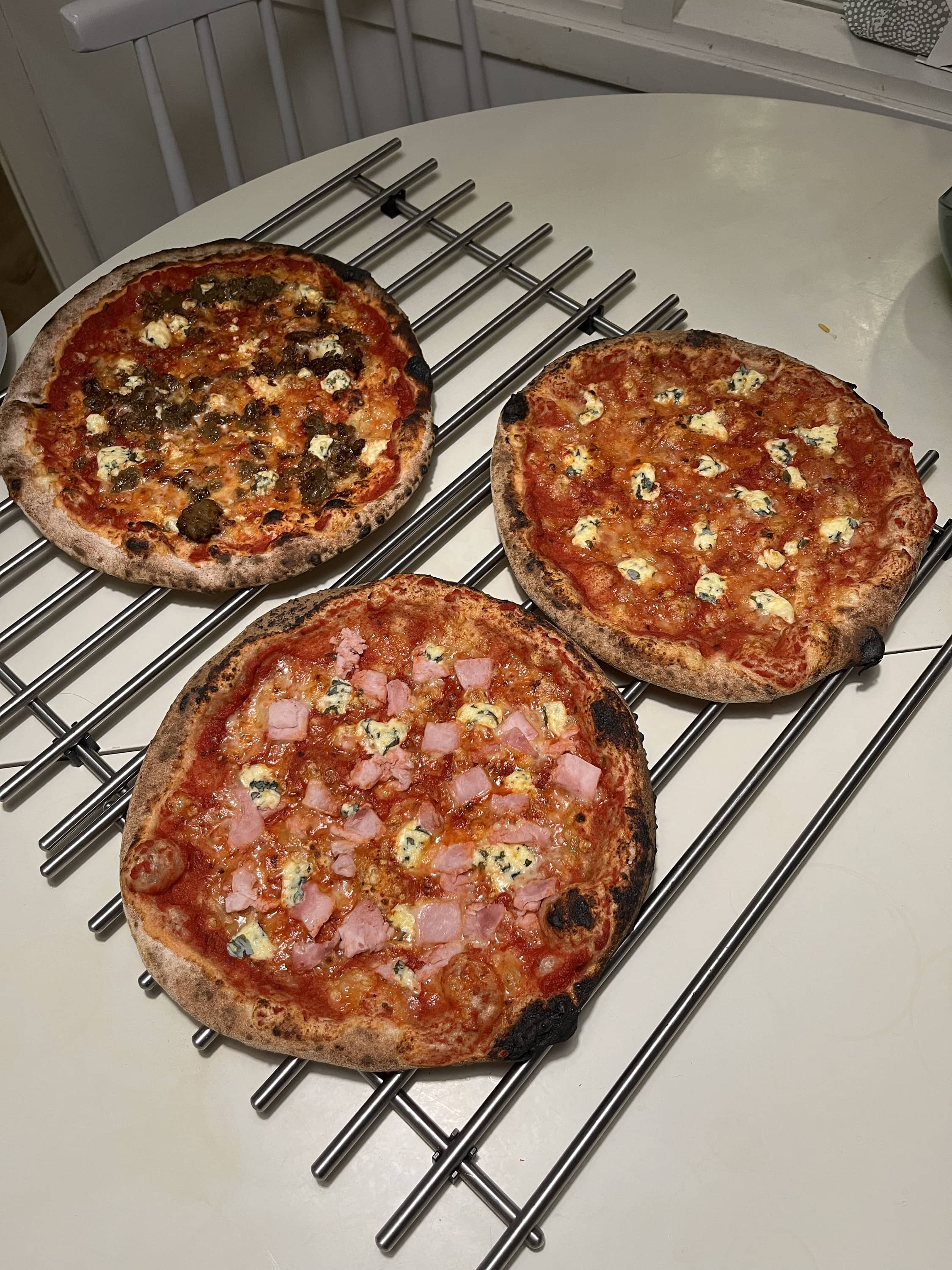 Thee pizzas! Ham, blue cheese / Blue cheese / Blue cheese, vegetarian pulled oats
Also listed my pizza stuff at my /uses page!
More pizza stuff at my Instagram: @slicesfromsavo